Josh Duhamel proposes to girlfriend Audra Mari with sweet message in a bottle
The Safe Haven actor, 49, announced the news on Instagram and revealed he proposed to Mari, 28, with a mess...
Josh Duhamel and his girlfriend Audra Mari are engaged!
The Safe Haven actor, 49, announced the news on Instagram and revealed he proposed to Mari, 28, with a message in a bottle.
The happy couple — who have been dating since 2019 — then posed for an engagement snap on the beach after Duhamel popped the question.
READ MORE:Sinéad O'Connor's son tragically dies at age of 17 after going missing
READ MORE:Love Stories: Iconic Aussie artists Brett and Wendy Whiteley met as teens, when he died, she tended a garden for him
"It's on!! She found a message in a bottle that washed ashore and said YES!! @audramari," Duhamel captioned the picture, which showed him holding up a handwritten note which read: "Audra Diane Mari Will You Marry Me?"
The unusual proposal on January 8 also marked Mari's 28th birthday.
The TV host and former Miss World America shared the same photo on her Instagram with the caption: "My heart is so happy. I love you."
Duhamel and Mari's engagement announcement attracted a swathe of warm congratulations — including a sweet reaction from Duhamel's ex-wife, Fergie.
The Black-Eyed Peas singer, 46 — who split from the actor in 2019 — commented under her ex-husband's Instagram picture, writing: "Congrats!!!????????????????????????"
READ MORE:The revelations fans are hoping to hear from Janet Jackson in upcoming documentary
Duhamel and Mari were first linked together in December 2019, a source telling People the pair were "really happy" together.
The couple were spotted out together just two weeks after Duhamel's divorce from ex-wife Fergie had been finalised.
Fergie filed for divorce in May 2019, two years after she and Duhamel announced their split in December 2017.
The pair had been married since 2009 and share eight-year-old son Axl Jack.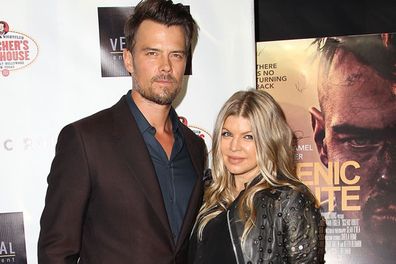 READ MORE:Piers Morgan vows to get back at Meghan Markle for trying to 'cancel' him
"We are and will always be united in our support of each other and our family," Duhamel and Fergie said at the time.
In 2018, Duhamel told Dax Shepard's Armchair Podcast he wanted to have more kids and was looking for a partner who was "young enough" to have children.
"I'm not 30 years old anymore. I'm 45. I want to have more kids in the next few years," Duhamel said at the time.
"So it's more about finding someone young enough to have kids. It's not as if I'm out there trying to just f— anything. That's not who I am. I'm trying to find a girl that I can be with and have a family with."
For a daily dose of 9Honey,subscribe to our newsletter here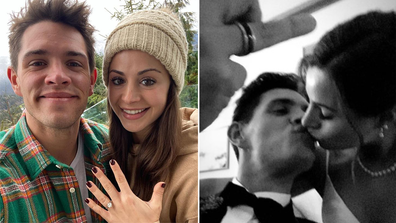 Celebrity weddings 2021: All the stars who got married this year