Byron Bay beach damage 'worst in a generation' as storms batter 1,000km of coastline
Heavy rain, high tides and wild surf have caused flash flooding in Queensland and New South Wales with more storms forecast
Byron Bay locals say damage to the town's main beach is "the worst in a generation" as heavy rain, abnormally high tides and wild surf, combined with longterm erosion problems, washed away much of the remaining sand.
Storms have battered a 1,000km stretch of the Queensland and northern NSW coastline for several days with conditions expected to ease by Tuesday morning. Strong winds and heavy rainfall have caused damage and flash flooding in both states.
Residents had been warned the weather system, which is moving in the opposite direction to a tropical cyclone, would strike with the same intensity as a category one storm.
At Byron Bay, 8 metre-high waves and a large storm surge coincided with one of the largest spring tides of the year.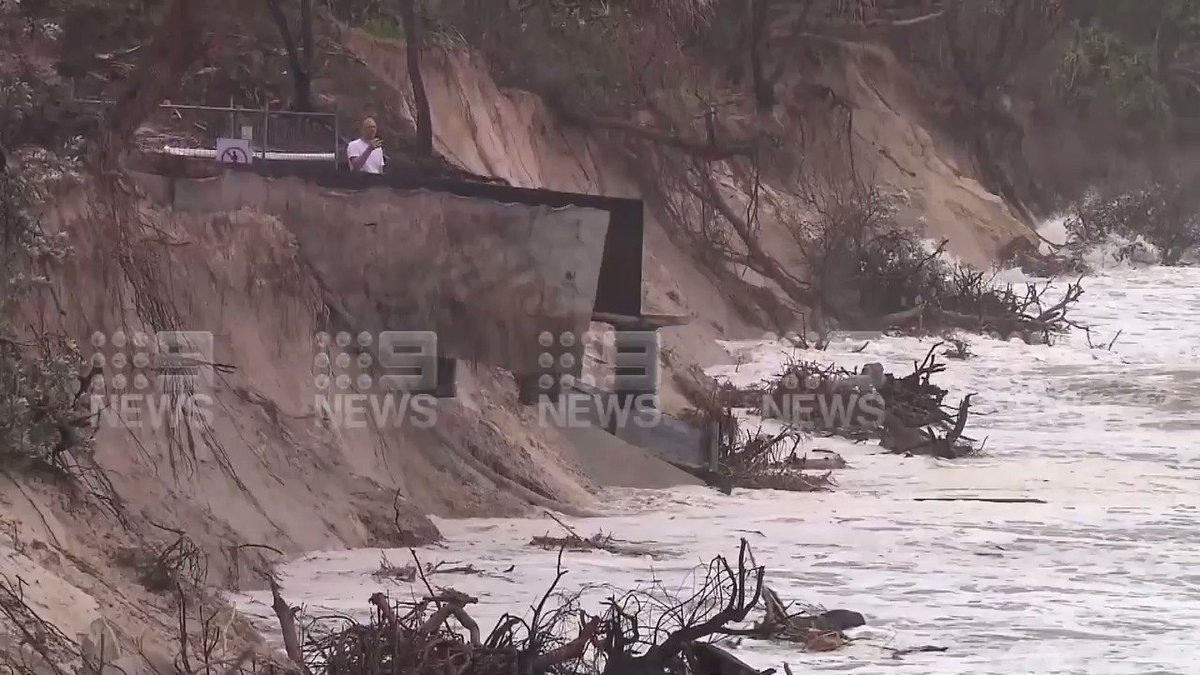 This week's most popular shots