IPL 2020 Highlights, CSK vs RR Match, Full Cricket Score: Rajasthan Royals clinch victory by seven wickets
Jos Buttler remained unbeaten on 70 as Rajasthan Royals beat Chennai Super Kings by seven wickets
That's it from us folks!
That was some match. Rajasthan Royals did incredibly well to restrict CSK to a meagre total of 125 with some incredible bowling! Chennai did their best to fight back, taking a few early wickets, but ultimately, the partnership of Steve Smith and Jos Buttler proved to be too much to handle for MS Dhoni's side. We could all do with a break after the exhilarating last few hours of action, so here's where we bid you adieu. Do tune in tomorrow though, because we'll be right here, bringing you all the latest updates from Delhi Capitals' match against the Kings XI Punjab. Until then, goodbye and goodnight. 
Man of the Match, Jos Buttler speaks after the match:
We've let a couple of games slip, the last two specifically, so it's nice to get the win on the board tonight.
I think I tried to come out with a bit of intensity in my batting. Reflecting on the last game, that's something that I think I did not do, so I thought I'd try to give myself a few more options. Once I managed to get a couple of boundaries away, I started feeling more comfortable at the crease.
It's a nice feeling to have played a few different shots tonight, sometimes in T20 cricket you can kid yourself into thinking that you've faced a lot of balls and you're running out of time. Tonight the target wasn't as tough, so I could really take my time and grow into the match. 
Batting at five is good. I'm happy to bat wherever the team needs me, so if that's the direction we're going in, I'm just happy to do the job.
Rajasthan Royals captain Steve Smith speaks after the match:
It was a different game the last time, Sharjah's a bit different to playing here. The wicket today was a bit stoppy, so it wasn't easy to bat on. Strange game, but nice to be on the winning side of it.
I thought we bowled very well in the powerplay, and the spinners did a very good job in the middle. They were bowling great, changing it up and really squeezing Chennai. We built a lot of pressure and I think they did a magnificent job.
Rahul Tewatia and Shreyas Gopal are doing an excellent job for us. Shreyas has been great for us for a couple of years, and Tewatia this year, whether it's batting, bowling or fielding, he's done really well.
It looked like Buttler was batting on a different surface, didn't it? It took the pressure off me at the other end, I could get him on strike and he just played his game. When he's performing like that, you know you can do well. It was a good innings on a tough surface.
I didn't know I'd edged the ball! That's why I started walking off, but Jos said that he thought I'd hit it, and a few of the boys said they heard a sound, so I was fortunate. 
MS Dhoni: "There was a bit for the fast bowlers. The reason I brought on Jadeja was to see how much it's stopping. But it didn't stop much. In the second innings I think it got better because our spinners didn't get the same bite. It's about going back to the process, and then see if the process is wrong. We play in front of millions of people so there is nothing to hide. Insecurity is something you don't want to prevail in the dressing room. Fair enough, this season we weren't really there. Also the youngsters, we didn't see the spark to push the guys. But what this result has done is give those youngsters a chance in the rest of the tournament."
After 18 overs,Rajasthan Royals 126/3 ( Steven Smith (C) 26 , Jos Buttler 70)
That's that, Rajasthan Royals have won this crucial match-up at the bottom of the IPL table. They looked like they were on top from the very beginning, as some excellent bowling from the likes of Jofra Archer, Kartik Tyagi and Rahul Tewatia restricted CSK to a measly total of 125. The Royals' batting began with a few bumps here and there, as they lost three wickets in quick succession, but Steve Smith and Jos Buttler combined excellently to carry them to victory. Buttler was especially impressive, scoring an imperious 70 from 48 balls.
After 17 overs,Rajasthan Royals 124/3 ( Steven Smith (C) 25 , Jos Buttler 69)
Chawla's back, and the task facing him is Herculean. Can he prevent what looks inevitable? Doesn't look like it, the first ball is hammered for a boundary by Steve Smith at deep midwicket! A single changes strike and Buttler one-ups Smith with a six! Jadeja looked like he was going to catch it at long-on, but his momentum carried him over the rope. 3 needed in three overs.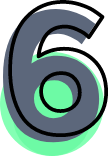 6! Jos Buttler now, and this one is hit to Jadeja at long-on, who catches it but falls over the boundary rope. 
4! It's Smith again, and he hammers this to deep midwicket's left!
After 16 overs,Rajasthan Royals 112/3 ( Steven Smith (C) 20 , Jos Buttler 62)
Thakur's back, and this over will have to be the over of overs if CSK still plan on winning this match. He starts off on a promising note, with back to back dot balls, but then gives away four singles in a row. Just 14 needed from 24 balls, and we head into a strategic timeout. 
After 15 overs,Rajasthan Royals 108/3 ( Steven Smith (C) 18 , Jos Buttler 60)
What an over for Jos Buttler! The Englishman has looked in fine form in this innings, but he really seemed to cut loose in this over, and it's Chawla who is victim to his wrath. He hits three boundaries in a row, to long-off, backward point and long-on respectively to bring up his fifty! 16 runs off the over, and they need just 18 from 30 now. There might be some more big shots coming up soon though, they'll want to boost the net run rate as much as possible.