Cyclone Yasa: Fiji prepares for category 5 storm as Tonga braces for Zazu
Evacuations ordered in Fiji as Yasa strengthens into a category five system with winds of up to 270km/h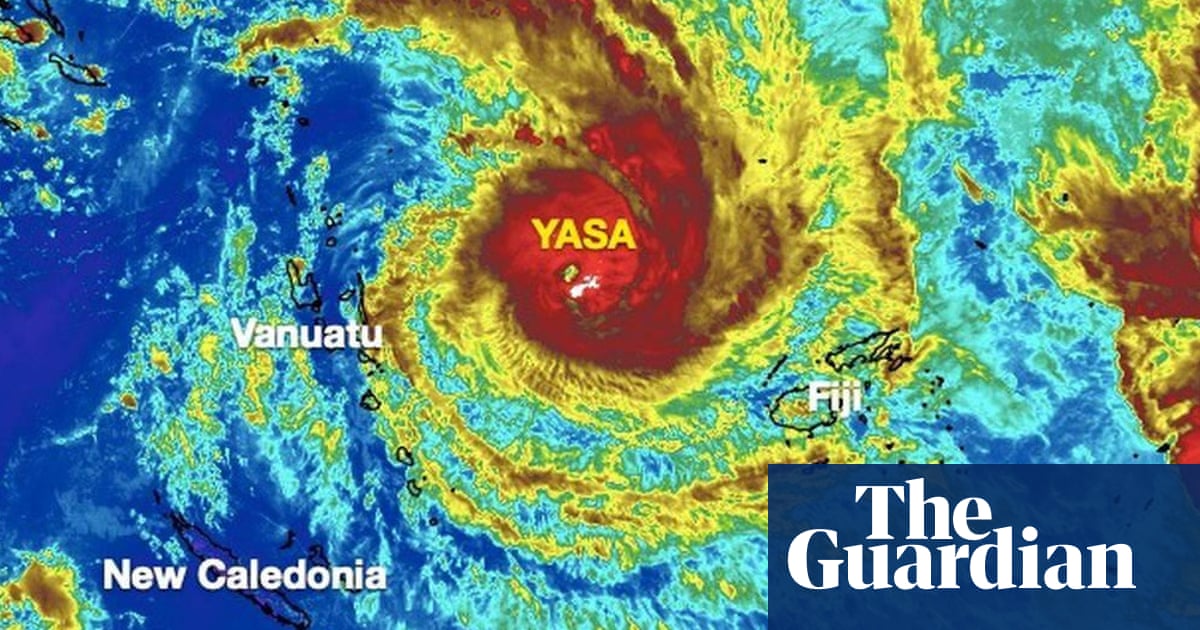 Twin cyclones are bearing down on Pacific islands, with Fiji's main island likely to be directly hit by a category five storm for the second time this year.
Tonga and Fiji were bracing for potentially catastrophic damage as tropical cyclones Zazu and Yasa intensified off their coastlines on Wednesday.
Zazu, which is north-east of Tonga's capital Nuku'alofa, is rated a category one system, with winds of up to 90km/h (55mph).
But Yasa, about 550km (340 miles) north-west of Fiji's main island Viti Levu, has already been upgraded to a category five cyclone, with winds of up to 270km/h. It is expected to make landfall over Fiji late on Thursday or early on Friday.
Yasa is moving slowly, according to Fiji's meteorological office, at about 8km/h, but gathering in strength. The system is more than 400km across, the acting director of the Nadi weather office, Terry Atalifo, said, and damaging rain and winds are expected for days.
Authorities in both Tonga and Fiji have advised residents to prepare for damaging winds and flash floods. Fishing fleets have been ordered back to port.
TC Yasa UpdateAt 3⃣am today,
This week's most popular shots