Vicar of Dibley actor Gary Waldhorn dies aged 78
Actor who played councillor David Horton in every episode of sitcom from 1994 to 2007 died 'peacefully', family says
Vicar of Dibley actor Gary Waldhorn dies aged 78
Actor who played councillor David Horton in every episode of sitcom from 1994 to 2007 died 'peacefully', family says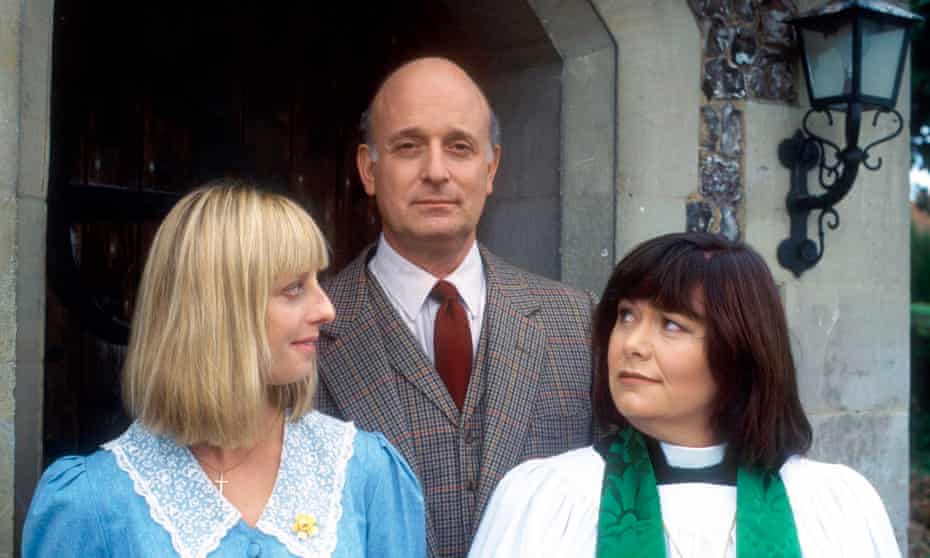 Gary Waldhorn, who played David Horton in The Vicar of Dibley, has died "peacefully" at the age of 78, his family has said.
Waldhorn, who appeared in many classic British TV shows such as The Sweeney, Brush Strokes and Hotel Babylon, died on Monday morning. A statement by his son said: "Classically trained, it was the theatre where he truly flourished and he leaves a legacy of entertainment that saw him frequent the boards of Broadway, the West End and our living rooms on the telly!
"He leaves behind his two grandsons, Cooper and Bayley, and his son, Josh. We will all miss him terribly."
Waldhorn, who also featured in the comedy sketch show French and Saunders, played the bullish councillor Horton in every episode of the much-loved sitcom from 1994 to 2007. He most recently appeared in a Christmas special, The Vicar of Dibley in Lockdown.
Born in Paddington, central London, in 1943, Waldhorn studied at the Yale School of Drama where he met his wife, Christie Dickason, who became a theatre director and later a playwright and novelist. The couple have one son.
Waldhorn was also an accomplished Shakespearean actor and played the title role in Henry IV at the Old Vic. He once recalled: "I liked acting as a child and I remember as a first-former in London we were given tickets to the Old Vic to see a Shakespeare play. I saw Richard Burton play Henry V and my life changed. I came home and said I wanted to be a Shakespearean actor."
Dawn French, who played the central character, Geraldine Granger, in The Vicar of Dibley, tweeted a picture of Waldhorn along with a broken heart emoji.
The actor Samuel West, who played Waldhorn's son in Henry IV, tweeted: "Sad news about Gary Waldhorn. He played my dad, the eponymous king, in both parts of Henry IV at the Old Vic in 1997 … A lovely man and a terrific actor. RIP."
His theatre roles included Good for the RSC in 1981, which went to Broadway, and Black Comedy alongside David Tennant in the West End in 1998. He also provided voiceovers for adverts including for Green Flag, Kwik Fit, Branston and Marmite.
In a tribute, the BBC Comedy team said: "Gary was an incredibly talented actor who is fondly remembered by us for his numerous appearances on some of the nations most treasured BBC shows, and of course as Councillor David Horton in The Vicar of Dibley."
The classic comedy channel Gold also paid tribute to him, tweeting: "We are saddened by the news that Gary Waldhorn who played David Horton so brilliantly in The Vicar of Dibley has passed away. Our thoughts are with his family and friends."
Th academic and political commentator Adrian Hilton wrote: "Very sad to hear that Gary Waldhorn has died. His Cllr David Horton was such a perfectly pompous Anglican Tory; stalwart of the Parish, good friend of the Bishop, and a wonderful sparring partner to @Dawn_French's progressive vicar. RIP"
Topics
Television
Comedy
Dawn French
news