Jake Paul vs. Tyron Woodley 2: List of odds, favorites, markets, prediction and betting trends
All the details to the latest odds for Saturday night's big rematch.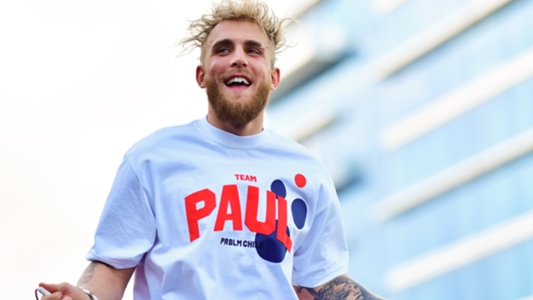 Jake Paul could have chosen to wait for Tommy Fury to get healthy and face the Brit in 2022. But, instead, Paul wanted to fight and Tyron Woodley was ready and available. 
Paul and Woodley will meet for the second time in less than four months on Saturday from the Amalie Arena in Tampa. 
As always, with a big-time boxing card, there are certainly plenty of bets to be made. Let's take a look at some of them. 
Jake Paul vs. Tyron Woodley 2 odds
Jake Paul: -225Tyron Woodley: +200
Editors' Picks
(All odds via BetMGM)
BetMGM (as of Friday, Dec. 17) has Paul installed as a massive favorite — coming in at -225, meaning you'd need to bet $225 to win $100. Meanwhile, Woodley is a +200, meaning if you pluck down $100, you will win $200 if he can pull off the upset. 
Paul and Woodley fought at the end of August in the former's hometown of Cleveland. The YouTuber controlled the opening rounds until the former UFC welterweight champion nearly sent Paul through the ropes in the fourth round. Paul was able to gain his bearings to win a narrow split decision. 
Paul was set to face Tommy Fury this weekend until the half-brother of the WBC heavyweight champion, Tyson, pulled out of the fight due to injury. Training for another fight in early 2022, Woodley received a phone call gauge his interest and he quickly accepted.
Paul vs. Woodley prediction
It's not surprising Paul is the favorite considering he won their first fight and has more bouts under his belt.
Paul showed improvement from the bout with Ben Askren in April to battling Woodley in August. Paul showed an improved jab and proved he could take a punch and overcome some adversity. He quieted the critics who said he couldn't take a punch. Not only could he take a shot but Paul landed some heavy shots of his own, especially in the seventh round.
Woodley had a better showing than many expected considering his four-fight losing streak, which resulted in his UFC exit. He brought the power to the sweet science but didn't throw enough, which was his crutch in the latter stages of his UFC run. If he'd been more active in the early stages of the fight, Woodley would've garnered the decision. 
Two bets are good plays as the odds for a Paul win by KO is at +200, and Woodley winning the same way at +333. Considering what happened in the first fight where Woodley nearly sent Paul to the canvas and Paul's knockout power, this fight isn't going the distance as the incentive is there for both to put the other away/
I'm making a couple of wagers in placing $100 on Paul by stoppage at +200 and Woodley winning inside the distance at +333 to make sure I win  a little money.
Muehlhausen's pick: Jake Paul
Best odds: Jake Paul via stoppage at +200
More Paul vs. Woodley 2 odds Method of victory
Paul by KO/TKO/Technical decision or DQ: +200
Paul on points: +140
Woodley by KO/TKO/Technical decision or DQ: +333
Woodley on points: +700
Tie: +1600