Johnny Depp, Amber Heard Trial Coverage: Depp, Kate Moss to Testify in Rebuttal Case
Johnny Depp and Amber Heard's legal teams will make last-ditch efforts to win as the turbulent court battle comes to an end this week. Live updates have ended.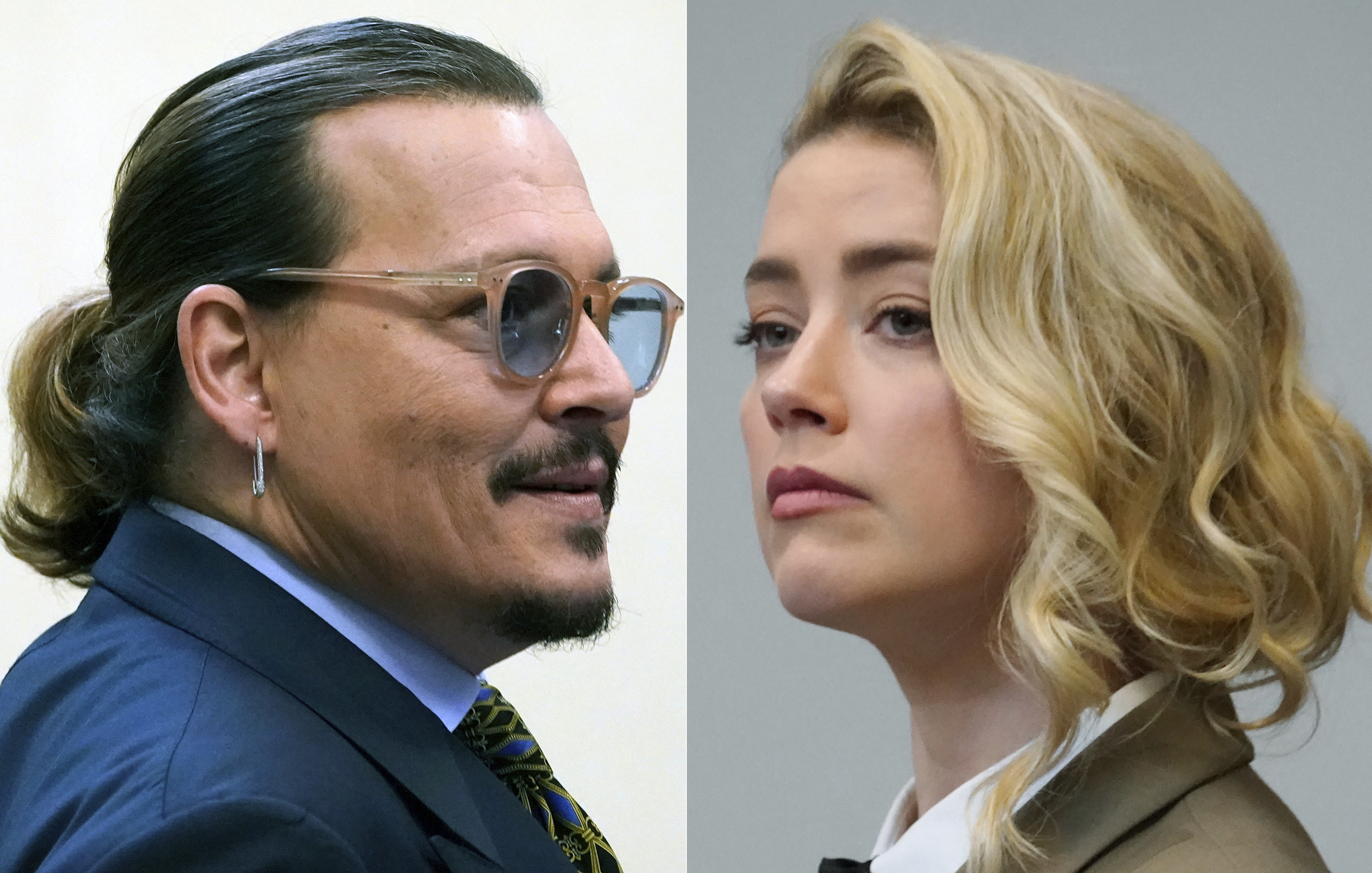 Expert Notes Negative Social Media Campaign Against Heard
Kathryn Arnold said Amber Heard's career was following a "nice, steady rise" prior to the "defamatory" statements made by Adam Waldman in 2020.
Waldman, Depp's former lawyer, told media outlets that heard stagged an "abuse hoax" and made false allegations of abuse by Depp.
Arnold said "Aquaman" should have been Heard's "star is born moment." She said Heard received a lot of praise for her role and had good press, including several magazine covers.
After the Waldman statements, Arnold said Heard received a lot of negativity on social media. Ron Schnell previously testified that there were 1.2 million negative tweets about Heard from April 2020 to Jan. 2021.
Social media conversation surrounding an actor is a significant factor for studios when casting for projects. Negativity online directed at an actor, film or company can make it "messy" for a studio or brand to continue working with an actor.
Arnold testified that there was a negative social media campaign to get Heard removed from the "Aquaman" sequel and from her L'Oreal partnership. Her films and T.V. shows got negative attention, her publicist was harassed and the charities she worked with got "bombarded" with negativity online.
"This made it difficult to work with Heard on any level," Arnold said.
The push to get Heard fired from "Aquaman 2" included hashtags that used words directly lifted from Waldman's statement, Arnold said.
Heard had a negative reputation publicly and while the industry liked her work, Arnold said no one could work with her. She was not able to obtain an acting role for a long time and only recently booked a role in a independent film.
Arnold said Heard had to fight to maintain her role in the "Aquaman" sequel. She said co-star Jason Momoa and the director both wanted her in the film and that there were never any issues over her chemistry with Momoa.
As stated previously in the trial, Heard's role was significant diminished in the sequel script. Heard was also asked not to participate in promotion for the film and did not do any press for her T.V. show "The Stand."
When analyzing the career trajectory of similar actors and actresses who started in similar franchise films, Arnold said those stars had a steady rise after their breakout roles. She said she would have expected Heard's career to have a similar upward trajectory.
Arnold estimates that Heard likely lost $45 to 50 million during that time