NZ election 2020: early results show Jacinda Ardern's Labour Party ahead – live
Aotearoa heads to the polls. Referendums also being held on legalising cannabis and euthanasia. Follow results live: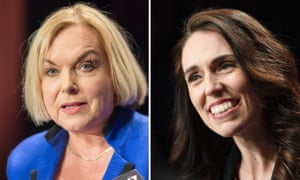 Key events
Show
7.58am

BST

07:58

Nationals president says The National Party 'probably can't' win election

7.51am

BST

07:51

15% of vote counted: Labour ahead

7.40am

BST

07:40

Over 10% of results counted: Labour ahead

7.35am

BST

07:35

State of the polling

7.27am

BST

07:27

5.5% counted: Labour ahead

7.19am

BST

07:19

Seats to watch

7.16am

BST

07:16

2.2% counted: Labour ahead
Live feed
Show
8.00am BST08:00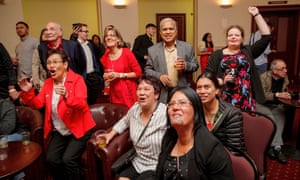 7.58am BST07:58
Nationals president says The National Party 'probably can't' win election
National Party president Peter Goodfellow has told Stuff.NZ's Henry Cooke that his party "probably can't" win the election:
He said the results were still early and he thought National would start doing better as the night went on - but he conceded that they were likely to lose the election.

'Looking at this I think we probably can't win it but I certainly think we will get a respectful number,' Goodfellow said.
Updated at 7.58am BST
7.54am BST07:54

Ben Raue
While the count is early, I don't see much evidence that the vote is biased towards Labour-friendly areas.
The average proportion of the vote counted in Labour-held seats is 15.9%, while the average proportion in National-held seats is 15.5%.
While a relatively small shift back to the right may push Labour below a majority and require them to gain the support of the Green Party, it's hard to see a right-wing government gaining a majority.
7.52am BST07:52

Eleanor Ainge Roy
With 15% of the vote counted local political commentators are already calling the result a "blood bath" for the National party, with stalwarts such as Nick Smith of Nelson looking to have lost their seats.
Although it is early in the night town hall in Auckland is already in party mode, with frequent shouts, whoops and cheers emanating from the hall as the results stream in, thanks to nearly 2 million advance votes - nearly half the country's enrolled voters.
Advance votes tend to favour the Labour party.
7.51am BST07:51
15% of vote counted: Labour ahead
With just over 15% of the vote counted, Labour is still ahead.
Their number of projected seats has increased to 66. A reminder that they need 61 to form government.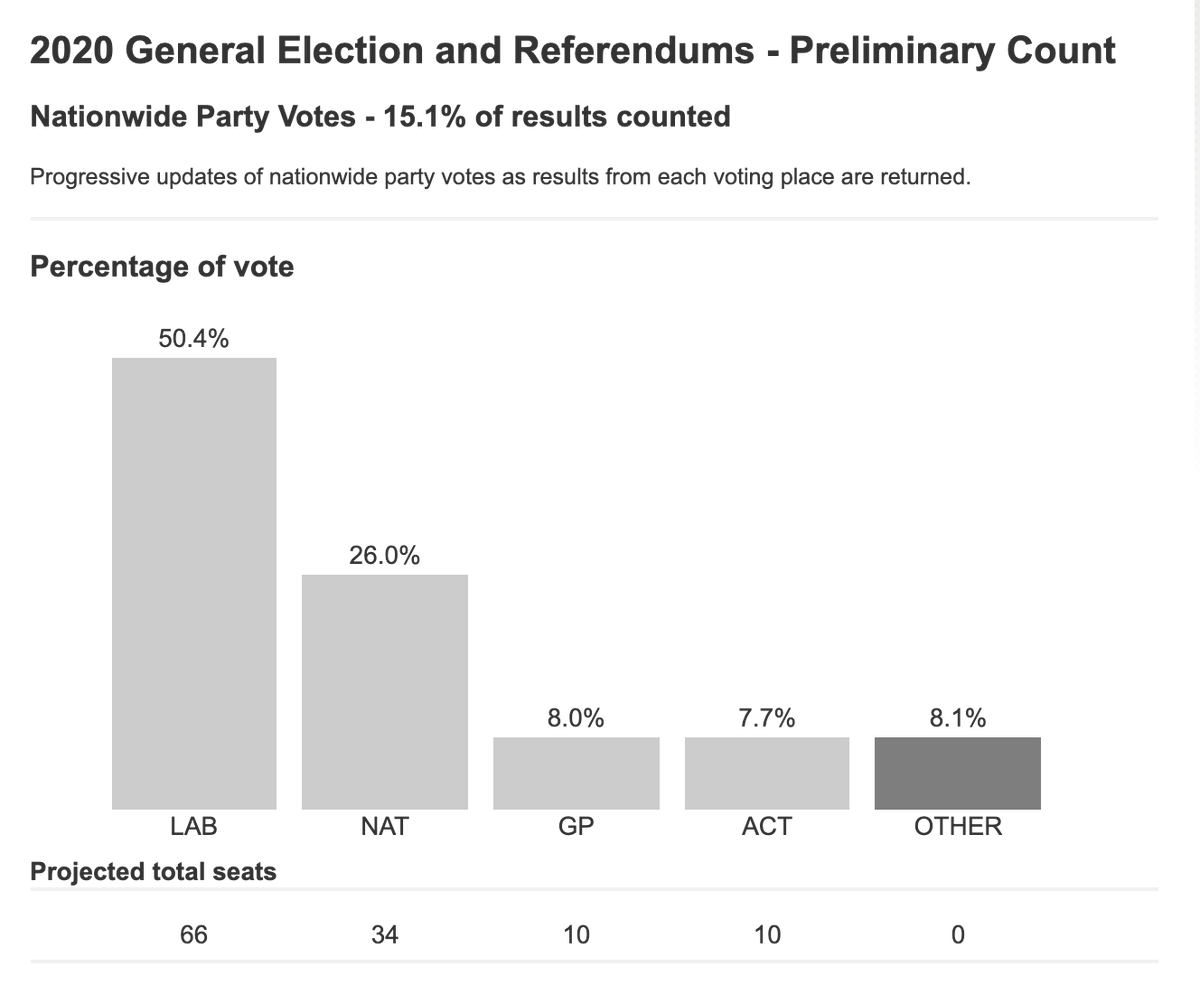 7.51am BST07:51
Some scenes from outside Jacinda Ardern's house in Auckland: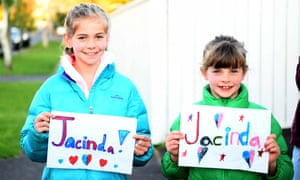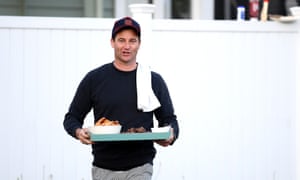 7.48am BST07:48
This is quite a shocking result so far – National is sitting at well below where the polls were placing them. While it's still early, New Zealand has cemented an early vote total in place before.
The Spinoff reports that at the last election, in 2017, the results published at 7.12 pm recorded 3% of the vote counted. And those results were within tenths of a percentage point of where the election ended up falling. It was almost exactly accurate.
Updated at 7.53am BST
7.47am BST07:47
And on that point:
7.45am BST07:45
This Tweet pretty much sums up election day in New Zealand.
I walked past a polling place earlier where a woman was lying outside on the grass eating snacks and reading a book.
Of course, here in Auckland, the largest city, the last of the Covid-19 restrictions just lifted in the past fortnight. It's hard to separate an election day like this – warm, bright sunshine, everyone allowed to walk around anywhere they please and do whatever they like, with Jacinda Ardern's chances in this election.
7.43am BST07:43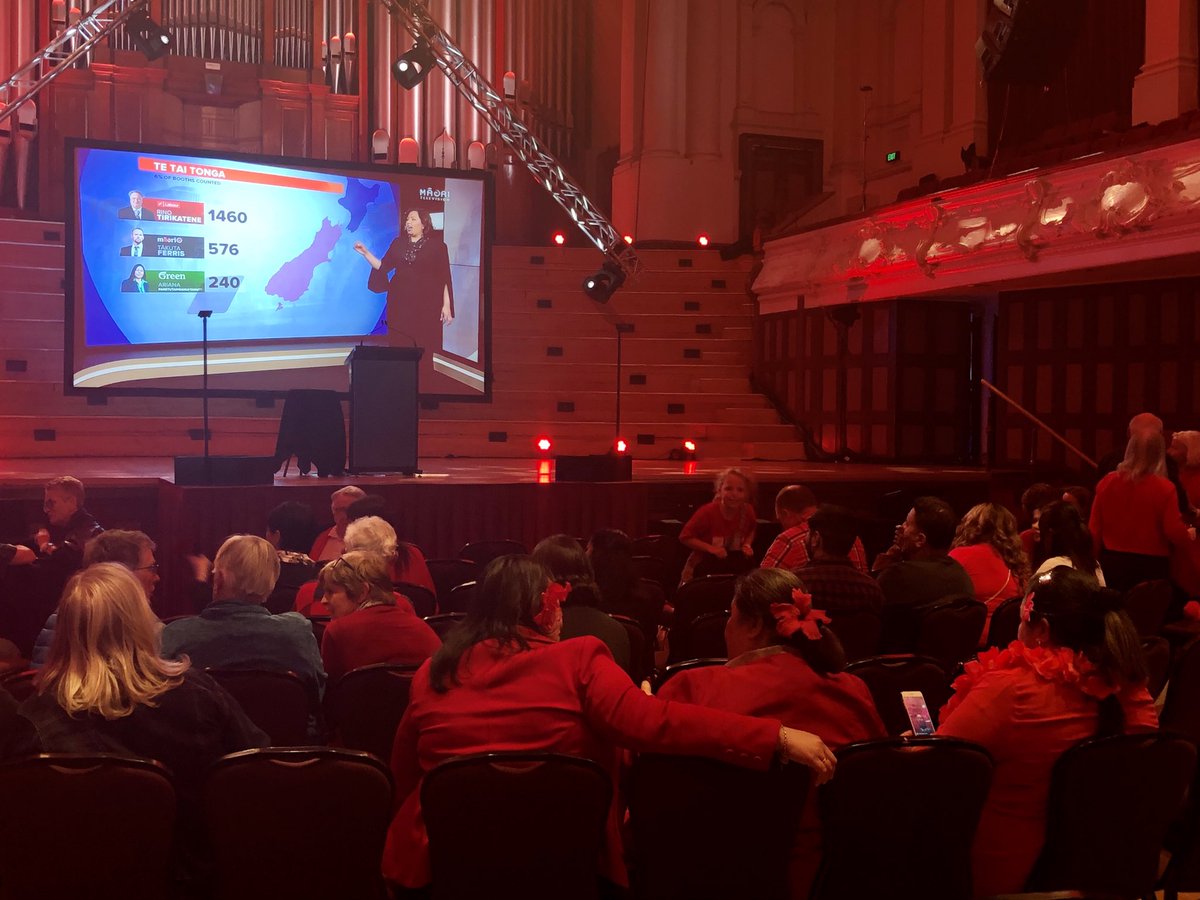 7.41am BST07:41
It's neck and neck in the Auckland Central electorate with 20% of the vote counted.
The Greens' Chloe Swarbrick, with 3006, trails Labour's Helen White with 3114.
The Greens haven't won an electorate seat since 1999.
Updated at 7.47am BST
7.40am BST07:40
Over 10% of results counted: Labour ahead
With 10% of the vote being counted (a mind-boggling 40 minutes after polls closed) Labour is still comfortably ahead of the Nationals, with 65 projected seats.
A party or coalition needs 61 of Parliament's 120 seats – usually about 48% of the vote – to form a government.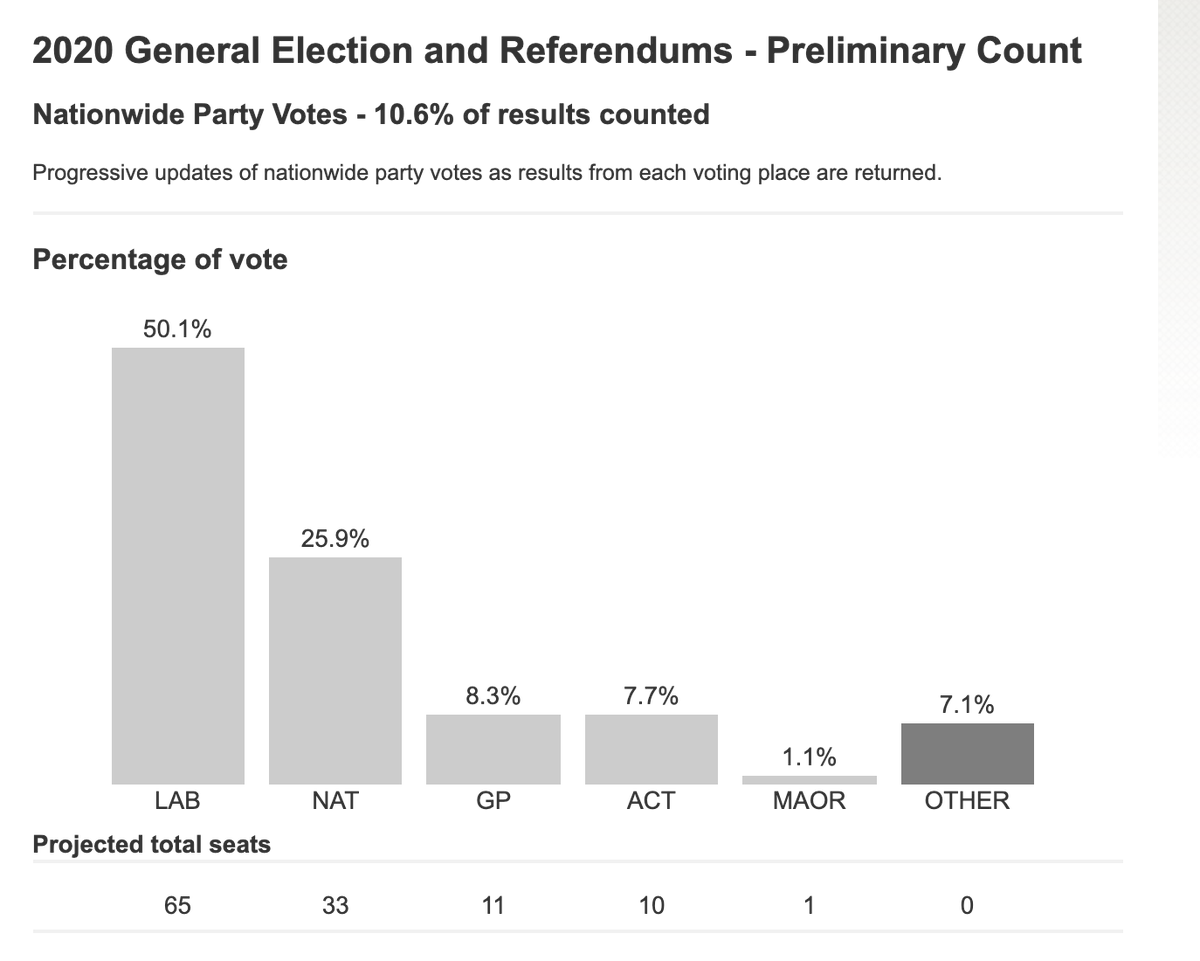 7.37am BST07:37
Labour Party members are arriving at the election night event in Auckland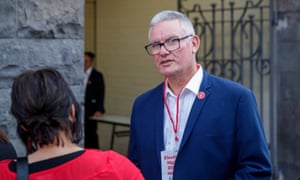 7.35am BST07:35
State of the polling

Ben Raue
Labour returned to government in 2017 despite polling 7.6% less than National on the party vote, thanks to stronger alliances with New Zealand First and the Green Party, who polled 13.5% collectively.
The MMP voting system makes it extremely difficult for a major party to govern alone. A party would need to poll close to 50% to win a majority in their own right.
Labour improved their polling following the 2017 election, taking the lead in 2018 and being mostly neck-and-neck with National for all of 2019.
Things changed in early 2020, when Jacinda Ardern's popularity shot up amidst New Zealand's fierce and mostly successful response to Covid-19. For a period in the middle of 2020, Labour repeatedly polled over 50% of the party vote, a figure unheard of in modern New Zealand history and enough to give Labour a single-party majority.
Recent polls have put New Zealand First well below 5% and ACT New Zealand above 5%, a result they haven't achieved in close to twenty years. The Green Party was hovering close to the 5% threshold but have done better in the most recent polls.
The polls have tightened more recently, but they still point to Labour and Green winning a comfortable majority. The most recent Newshub-Reid Research poll gave Labour 45.8% of the party vote, with National on 31.1%, ACT on 7.4% and Green on 6.3%.
7.33am BST07:33
And at the New Zealand First event: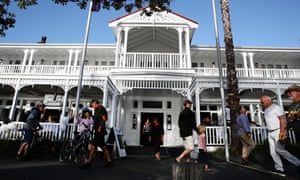 And ACT: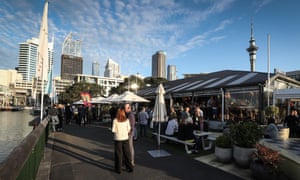 Updated at 7.42am BST
7.31am BST07:31
It's a very muted atmosphere at the National party headquarters. I'm at an election night event at the Royal New Zealand Yacht Squadron in Auckland. We're expecting Judith Collins along later in the night.
In the first quarter hour of this party, there were more reporters here than National party members – but the room is now warming up. There was absolutely no sound when the first results went up on the screen – not even a disappointed one. Obviously it's still very early in terms of results.
National was initially going to be at a larger venue – this isn't a big room; it holds about 400 people. The party said they had changed venues in case there were still Covid-19 restrictions in place, although there are no such restrictions in place now.
I'll keep you posted as MPs start to arrive.
Updated at 7.42am BST