NRL 2020 finals LIVE: Penrith Panthers v South Sydney Rabbitohs
It's an all-Sydney blockbuster at Olympic Park on Saturday night as the red-hot Rabbitohs face off against a Penrith side who have won 16 games on the hop.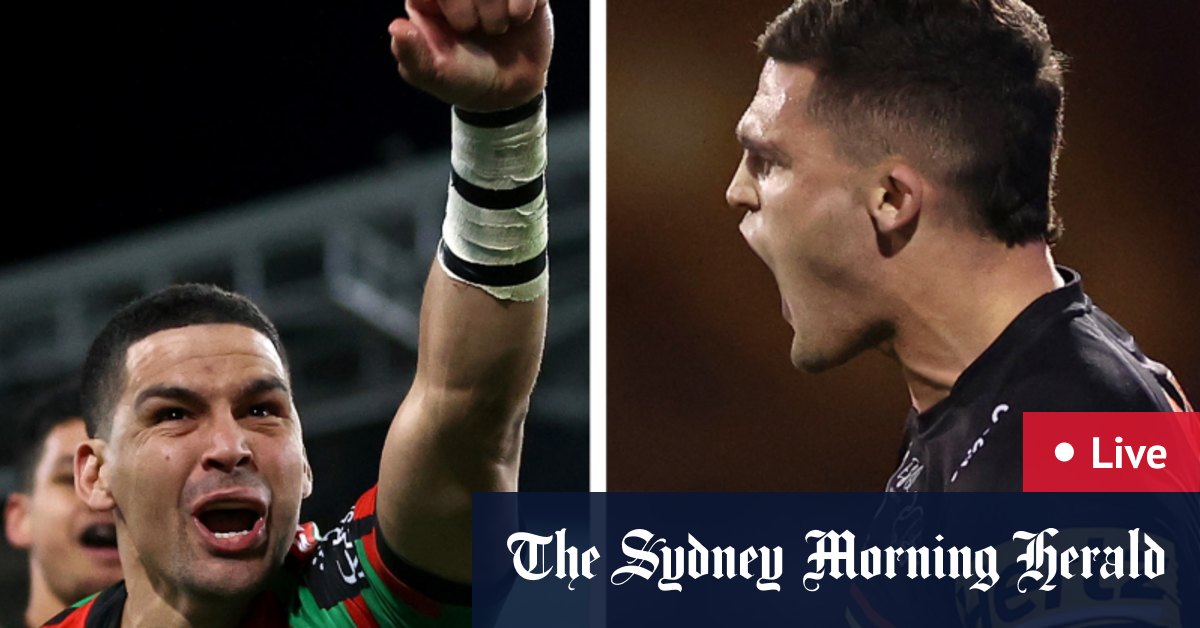 Latest updates HALFTIME Penrith 14 Souths 6
The minor premiers one half away from the grand final. See you after the break.
Penrith 14 Souths 6
Cleary makes no mistake and there's a crucial eight-point lead. Just 20 seconds to go before halftime and Jed Cartwright very lucky not to get a sin binning there for for impeding the run of Crichton.
Big chance here for the Panthers...
Penalty right on the Souths line before the break and Cleary wants the two points.
Dear oh dear...
Souths get some good ball and another basic error trying to play the ball. It's seven errors each side now, Souths completing 12/18 and the Panthers 11/18. Very unlike both of these sides over recent weeks and for Penrith, over most of the season.
Another error from Souths and Penrith will set it up...
Everything going wrong for the Rabbits. Sironen off with a knee injury for Souths, then Mark Nicholls loses it in the ruck. Simple stuff and Penrith won't need too many more invitations. As I write that, Penrith with the error in return and Souths get it back and run it out from their end. Again.
Penrith 12 Souths 6
Still 11 minutes left in the half and Souths need to really find some energy here or the Panthers will put a few more on them. Testing period coming up and potentially match-altering.
TRY for the Panthers
And that was TOO easy. Tyrone May under the posts, Nathan Cleary's second kick for a try. But they could have scored multiple times in that set... players poking their nose through the line all over the place from Penrith. Real alarm bells for the Rabbits and Penrith are large and in charge.
Cody Walker drops it cold...
Souths just not good enough here. Walker chimes into the backline and just drops the easy pass. Good pressure from the Panthers, they have countered those Rabbitohs shifts with ease tonight.
Now a shocker of a captain's challenge from Souths
What on Earth are they doing out there? Tatola just loses it in the tackle of Cleary and decides to send it upstairs. No dice. No idea. Both sides have lost their challenges. Penrith really looking dangerous here, Souths getting frustrated and falling off tackles. Still 6-6.
They've butchered another one!
Souths getting cut to ribbons here but Penrith cannot make them pay. Luai sends Mansour through but the pass to Capewell is well forward. That's really poor execution from the veteran winger in what was a genuine fundamental two-on-one.
Most Viewed in Sport