Pascal Was Sent Packing Tonight After Apparently Saying the Bachelorette Sisters Weren't...
Pascal was sent home during the cocktail party on tonight's episode of The Bachelorette, after Aggi as well as Elly and Becky's "undercover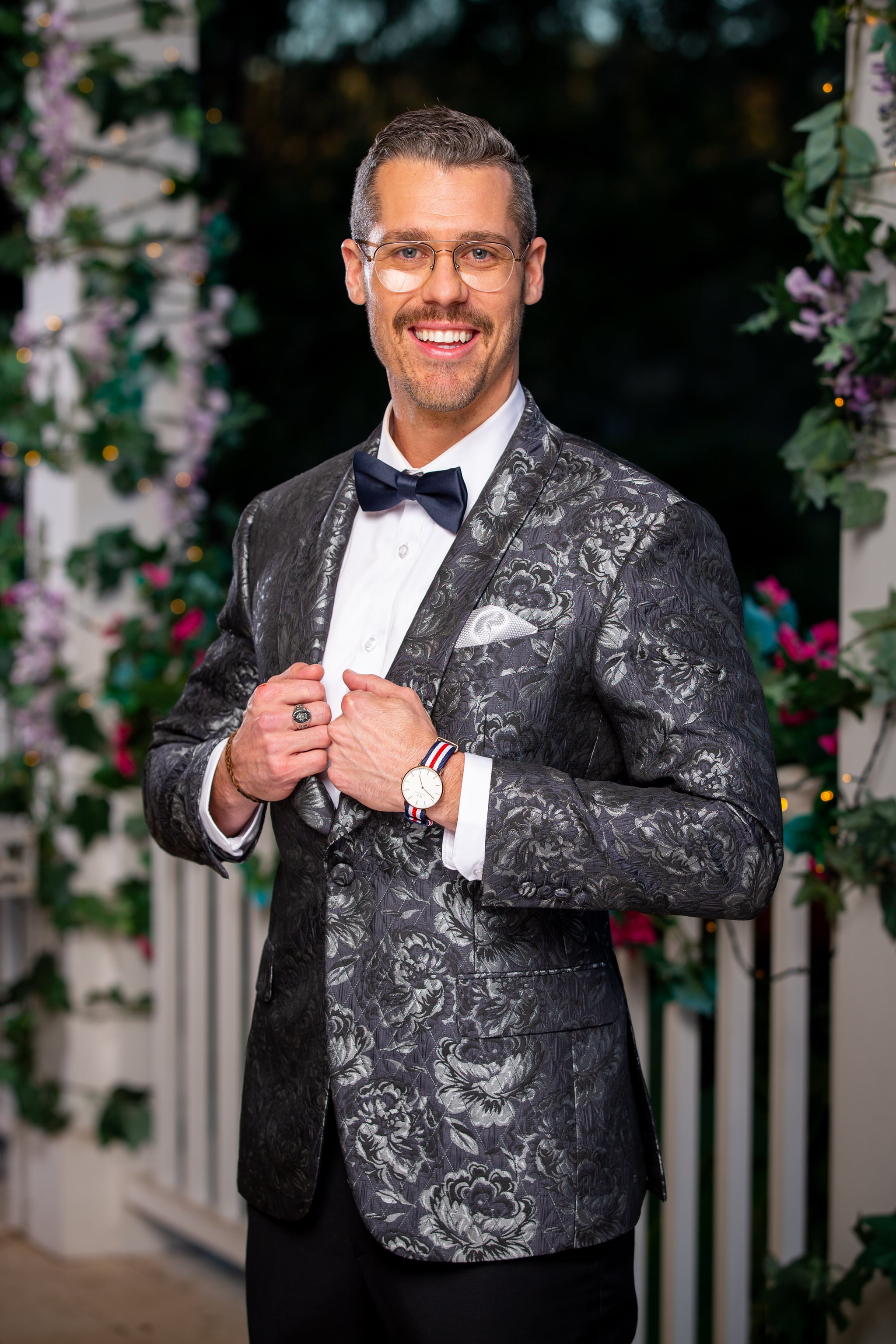 Pascal was sent home during the cocktail party on tonight's episode of The Bachelorette, after Aggi as well as Elly and Becky's "undercover operatives" told the women about his behaviour.
His departure was set up early in the episode, as he sat with Aggi, Adrian and Sam while Pete headed on Becky's first single date. The other men asked how he thought he was tracking in his pursuit of Elly.
"Can I confirm her name — is it Ali or Elly?," Pascal replied, probably joking. But Aggi and Adrian weren't amused. "I think it's Elly," Pascal said. Yucky.
Then, he was invited on the group date, which saw "undercover operatives" Elly and Becky's cousin, Mitch, and one of Becky's closest friends from Newcastle, Damo, driving the group to a Cables Wake Park.
In one car, blokes boasted about kissing with tongue (very mature!), while Pascal made comments about how the women were kissing too much, which Mitch reckoned was a kind of shaming (it is!). Elly and Becky were informed of Pascal's words, and the fact the other car thought he couldn't be trusted, and weren't impressed.
At the cocktail party, wanting to find out what was really going on, Becky pulled Aggi aside to find out what he'd been saying in the mansion.
"Pascal has said a few comments that are just disrespectful, insulting and very shallow," Aggi explained. "It infuriated me, it's disgusting. He said, which is completely untrue, 'Could they find hotter chicks?'"
So Becky went to find Elly, interrupting her chat with Damien to tell her what she knew. "What a f*cking prick," Elly said on her way to confront him with Becky.
Elly explained to Pascal that she'd heard from a number of sources that he was bad-mouthing the sisters, and Pascal claimed not to recall saying anything. Elly pointed to his comments in the car about them kissing too much, and he admitted he had been "upset" by that.
When Becky pointed to the moment he apparently asked why production couldn't find "hotter chicks", he replied, "Are you trying to create drama from nowhere? I have said none of these comments."
Elly looked visibly furious at Pascal's denials. He started to say he thought they were both "stunning", but she wasn't interested. "That kind of comment does not impede on my self-worth or Becky's self-worth," she said. Hell yeah!
"I'm not buying what you're saying. I just think it's time for you to leave," Becky said, and with that, Pascal was out.
"I'm going home. Good luck," he said on his way out. "Utter bullsh*t," he muttered as he got into a waiting car, complaining that he looked like a "d*ckhead". And he did! Good riddance!
The Bachelorette airs on Network Ten, Wednesday to Thursday. Join us at our Facebook group Pass the Popcorn to gab about all things reality TV.