Queensland announces four new locally acquired cases of COVID-19, mask rules reintroduced and vaccination for truck drivers made mandatory
One of the cases was a truck driver who was staying in shared accommodation and was infectious in the community for a week.
Queensland has recorded four new community cases of COVID-19 in the past 24 hours, but authorities say a lockdown is not warranted "at this stage".
Key points:
One of Queensland's new COVID cases was infectious in the community for eight days, while another was infectious for a week
Masks are now mandatory indoors for residents in the Brisbane and Moreton local government areas
Vaccines are set to be mandatory for all truck drivers using Queensland freight paths
The four cases include a man from Eatons Hill who Queensland Health announced as a mystery case on Monday night, as well as his wife.
An unvaccinated truck driver who was staying in shared accommodation has also tested positive, and was infectious in the community for eight days.
He stayed at two hotels in Brisbane's inner city — The Royal Albert and The Metropolitan — and the Adalong Guesthouse in South Brisbane.
Authorities are most concerned about the Adalong as it has shared facilities such as bathrooms and kitchens.
Chief Health Officer Jeannette Young said the two clusters were unrelated.
Queensland COVID-19 snapshot
In the past 24 hours:
Locally acquired cases: 4
Other sources: 2
Tests: 9,328
Queensland's vaccine roll-out (percentage of those eligible):
First dose: 64.1 per cent
Second dose: 45.13 per cent
Latest information from Queensland Health.
A fourth case tested positive after completing 14 days of hotel quarantine.
Two overseas-acquired cases were also recorded.
Premier Annastacia Palaszczuk said the fully vaccinated Eatons Hill man who works at an aviation training facility was infectious in the community for three days.
"He was double-dose vaccinated but only had that second dose about a week ago," she said.
Authorities are "a little bit more" concerned about the truck driver who has been living in shared accommodation and been infectious in the community for about a week.
"The police are speaking to that truck driver to get some more information from him," she said.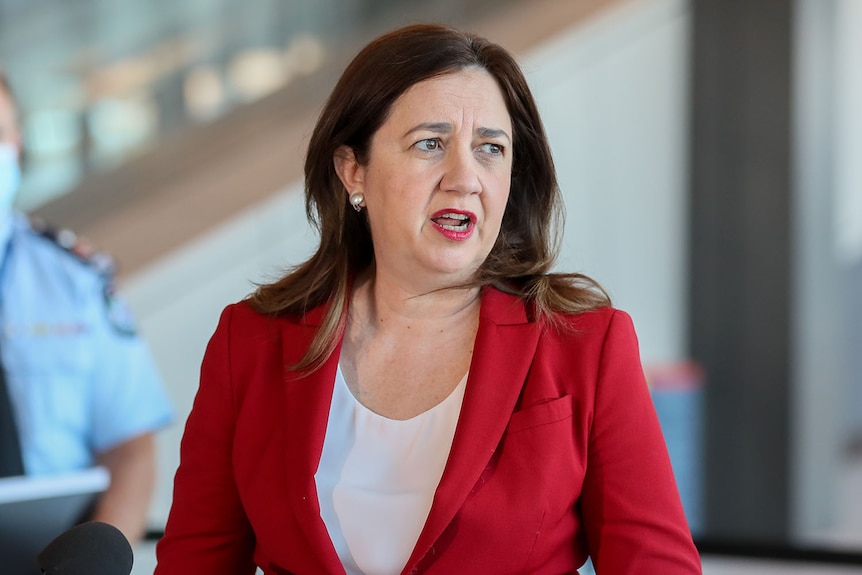 The Chief Health Officer said she had a "reasonable level of concern" about the new cases.
"We will be keeping a very, very close eye on what happens over the next 24 to 48 hours to see if we need additional restrictions," she said. 
Dr Young could not rule out a lockdown in coming days.
"At this stage I do not think a lockdown is warranted. That could change," she said.
LIVE UPDATES: Read our blog for the latest news on the COVID-19 pandemic
Asked if she was considering moving Sunday's NRL grand final to Townsville, Ms Palaszczuk replied: "No, not at this stage, not at all".
"We'll be updating the community every single day, very early stages at the moment," she said.
There have been 9,328 tests in the past 24 hours, 18,482 vaccines administered at state-run clinics yesterday.
Just over 64 per cent of eligible Queenslanders have had their first dose, with 45.13 per cent having had two doses.
Queensland Health advised people to monitor their website for additional exposure sites.
'No need to panic' as new mask rules imposed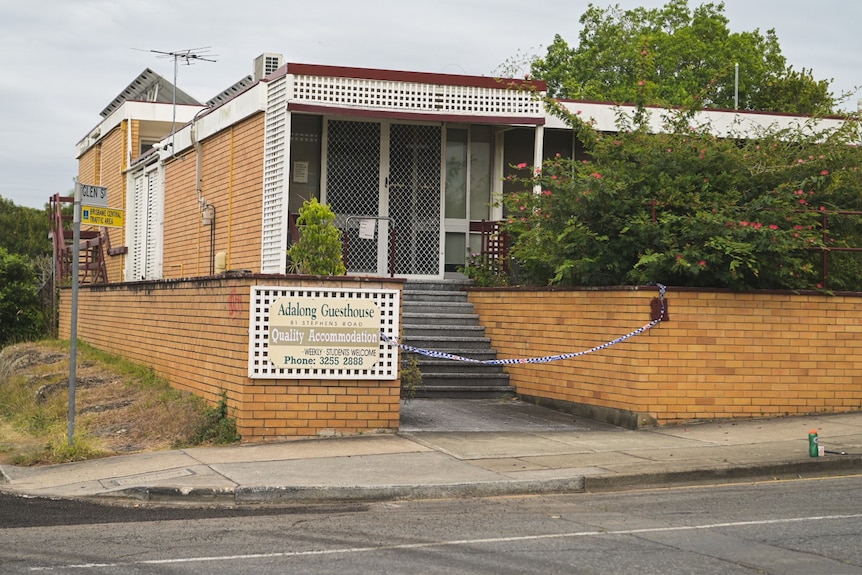 Ms Palaszczuk said "there is no need to panic", but said there would be changes with masks and restrictions on aged care facilities.
"We've been here before – I know south-east Queenslanders will rise to this challenge once again."
Health Minister Yvette D'Ath confirmed mask restrictions will be immediately reimposed for the Brisbane City Council and Moreton Bay Regional Council areas.
Queensland COVID-19 exposure sites list after new mystery cases discovered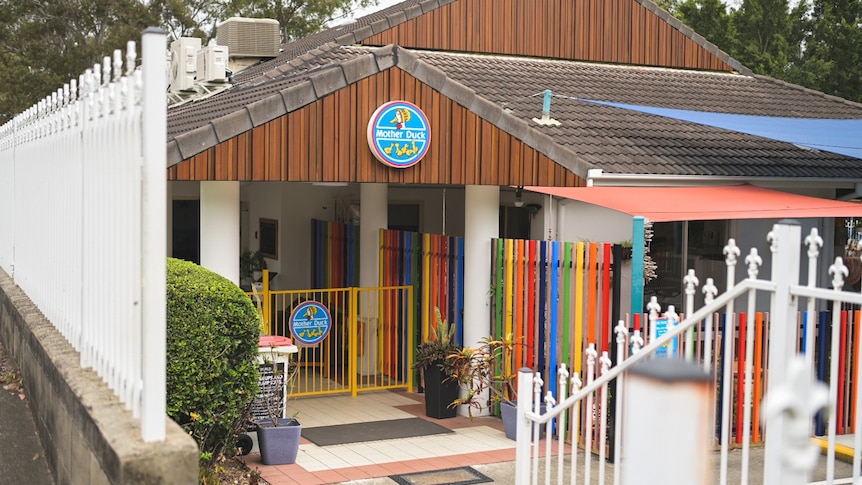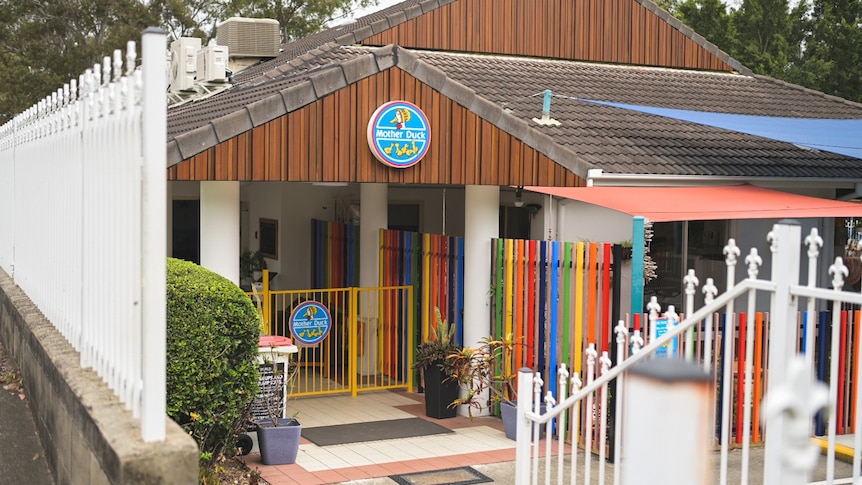 Queensland Health authorities add venues to the state's COVID-19 exposure sites list after cases that had been in the community were detected.
Read more
The rules also apply to anybody who has been in those areas since September 19.
"Wearing your mask at all times indoors and outdoors, unless you are outdoors and can socially distance," she said.
"This will be in place for two weeks while we work through the risks of those cases.
"It also means in those two LGAs we'll be restricting access to vulnerable facilities again – hospitals, aged care, disability facilities.
"This is obviously to protect the most vulnerable in our community."
The Premier said: "It is so important for people to use that check-in app and until we get to that 80 per cent fully vaccinated, these masks are indeed our best line of defence.
Read more about the spread of COVID-19 in Australia:Vaccinations mandatory for truck drivers using freight paths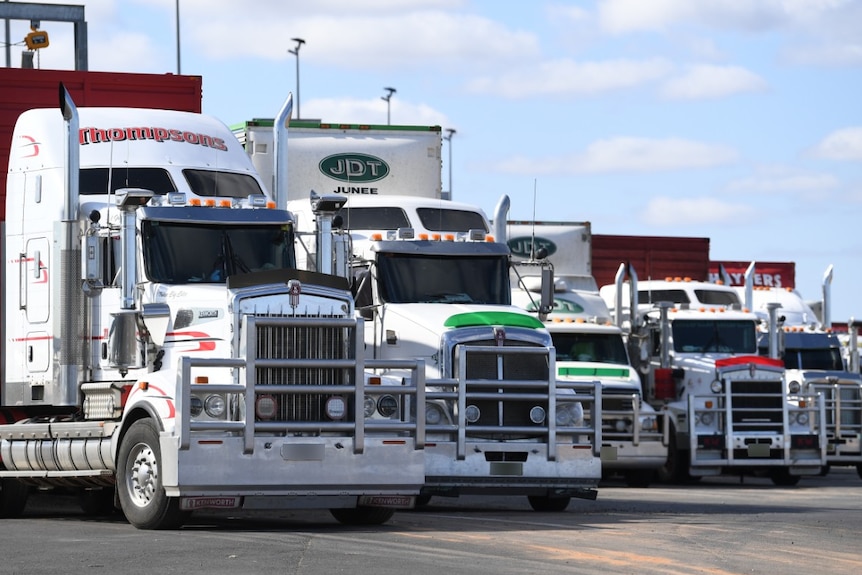 Ms Palaszczuk also announced the state would make COVID-19 vaccinations mandatory for all truck drivers using the freight paths.
Truck drivers will be required to have their first dose by October 15 and their second dose or a booking by November 15.
Seven truck drivers have entered Queensland who have been infectious in the community since August 24, she said.
"From today we're starting roadside vaccinations for truckies, there's going to be a special clinic set up at John Flynn Hospital at Tugun," she said.
Want more local news?
We offer tailored front pages for local audiences in each state and territory. Find out how to opt in for more Queensland news.
Read more
Transport minister Mark Bailey said truck drivers and the freight industry have done a "magnificent job" during the pandemic, but those travelling from hotspots do pose an increased risk.
"I think today's positive case does show that there is a need to increase those provisions in terms of safety for truckies themselves and also the safety of the community in Queensland," he said.
"We know that freight workers have lower fully vaccinated rates than the general population, so we need to get that up.
"If you're a truckie, now is the time to get vaccinated, you will need it to operate in and out of Queensland.
"You'll also need, as a third provision, a negative test within seven days prior to entering Queensland … the current provisions in terms of 72 hours will be redundant."
Byron Bay, Tweed to leave lockdown
Two NSW LGAs on Queensland's border, Tweed and Byron Bay are set to exit lockdown as there have been no further cases of concern, but three other regions — Port Macquarie, Kempsey and Muswellbrook — are being "looked at closely" by authorities due to worrying cases.
Queensland Police Deputy Commissioner Shane Chelepy announced a man in his 50s was "found passed away" in one of the state's quarantine hotels overnight.
He said the matter was under investigation, it would be referred to the coroner, and he could not comment any further.
What you need to know about coronavirus:
Loading form...