Queensland records four new local COVID-19 cases as some mask rules return
Authorities are dealing with two new outbreaks of COVID-19 in Queensland's southeast, less than a week before Brisbane is due to host the NRL grand final.
Chief Health Officer Jeannette Young told reporters she's reasonably concerned about the situation but isn't willing to order another lockdown at this stage.
But she also warned that could change if more cases are detected in the next 48 hours.
Read More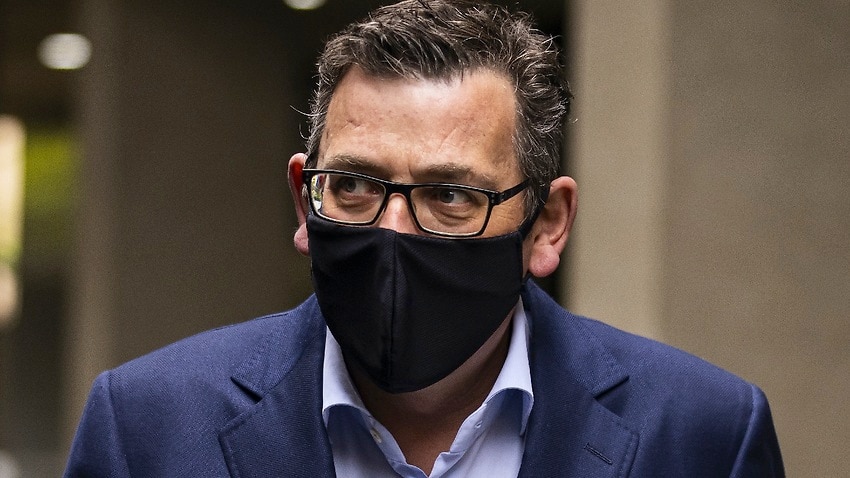 On the issue of the NRL grand final due to be played in Brisbane this weekend, she said she would take the very latest available information before making a call on that.
The truck driver is at the centre of one of the two new clusters.
Dr Young does not yet know the source of his infection but authorities are trying to determine when he was last in NSW.
He stayed in three different accommodation venues while infections - two unnamed hotels in Spring Hill and the Adalong Student Guesthouse at South Brisbane.
"We're working with the managers of those three facilities as to who else was in those accommodation venues while he was there, and organising quarantine for all of those people," Dr Young said.
The second outbreak is centred on an Eatons Hill man who works at an aviation training facility and was infectious in the community for three days.
He tested positive late on Monday. His wife has also tested positive but so far their child is negative. The Mother Duck Childcare & Kindergarten at Eatons Hill has been listed as a casual contact site.
The man and his wife are now in hospital.
"He works for one of the aviation training sites. He would have come into contact with overseas pilots and so forth," Dr Young said.
Read More
The fourth case is a woman who returned from Timor-Leste and returned three negative tests during her two weeks in hotel quarantine, but tested positive five days after her release.
Dr Young said it's possible the positive test is shedding, but it might also be confirmed as an active case.
Masks have been made mandatory again for residents in the Brisbane and Moreton Bay local government areas, in all public settings where social distancing isn't possible.
Restrictions on visitors to aged and disability care settings, and jails, have also been reimposed.
Dr Young said any further restrictions would depend on what happens over the next 48 hours.
"I do have a reasonable level of concern. I'm also comforted by the fact Queenslanders have done such a good job every time there's been an outbreak," she said.
When asked about the NRL grand final she said the thing that could derail it would be the emergence of a large number of cases associated with the two outbreaks.
Two other cases of the virus that were detected in hotel quarantine were reported on Tuesday.
Read More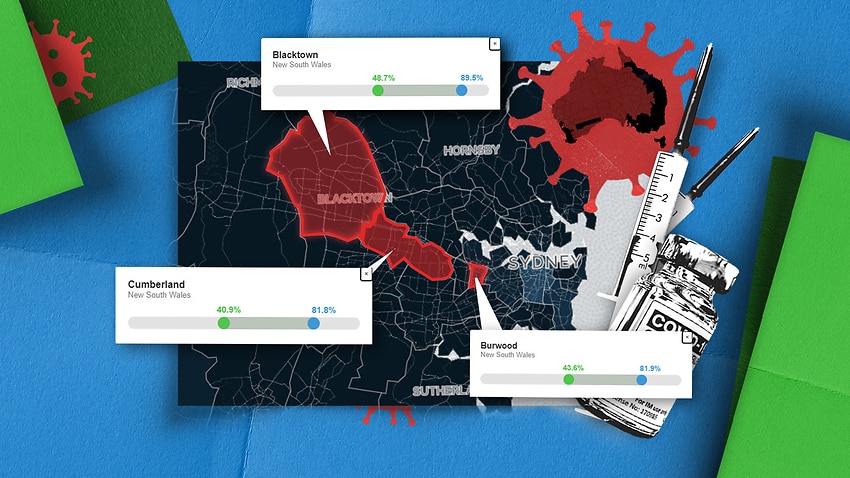 Earlier Premier Annastacia Palaszczuk said police were interviewing the truck driver who'd spent time in share accommodation.
She told people: "There's no need to panic because Queenslanders have been doing the right thing, especially in the southeast."
New contact sites linked to the four fresh cases will be published by Queensland Health later in the day.
The new cases come after 55260 people attended two NRL preliminary finals matches in Brisbane at the weekend. Another 70,000 people attended the RiverFire festival on the Saturday night.