Real Madrid vs. Monchengladbach score: Benzema clinches Champions League group; German side still celebrates
Real Madrid was a winner, but the Bundesliga side also advanced thanks to a draw in Inter-Shakhtar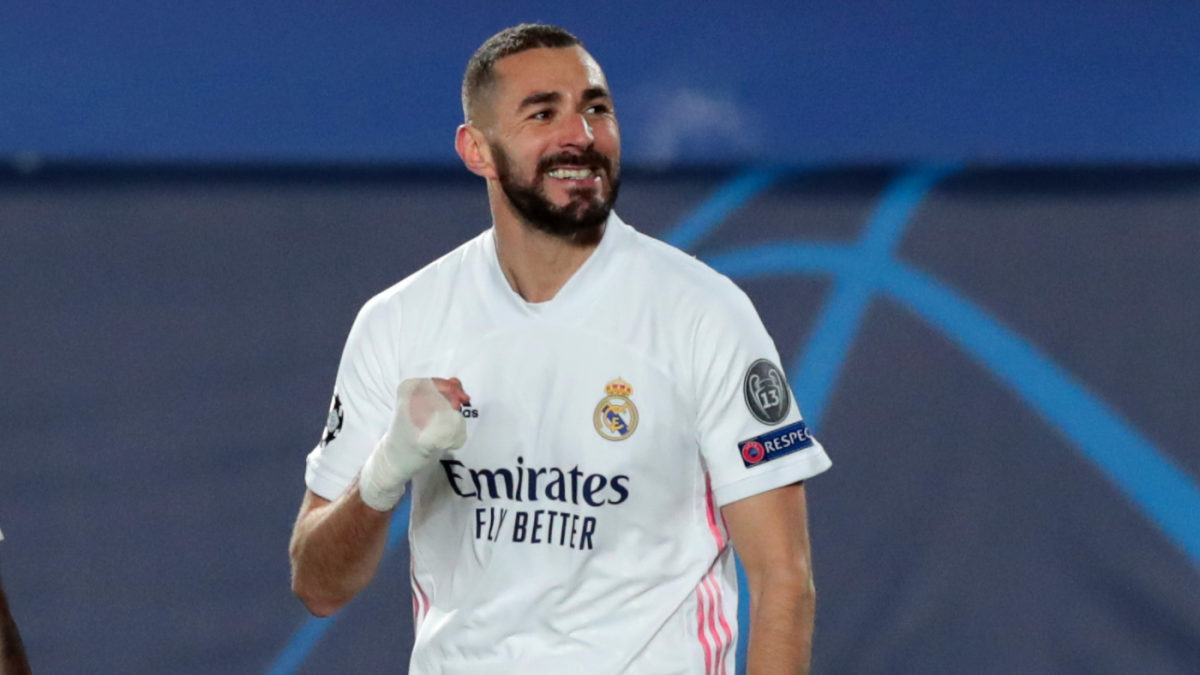 Thanks to a brace from Karim Benzema, Real Madrid clinched Champions League Group B with a win over Borussia Monchengladbach on Wednesday in Matchday 6. Despite the loss, the Bundesliga side is also moving on to the knockout phase of the competition as Inter Milan and Shakhtar Donetsk played to a scoreless draw in the group's other game.
Real Madrid bounced back to advance following a shocking loss to Shakhtar last week in Matchday 5, and they topped the group with 10 points. Real avoided crashing out in the group stage for the very first time.
Los Blancos finished with 19 shots, seven of which were on goal and had full control of the match from the very beginning, sending themselves through as a group winner, meaning they will likely face an opponent that is weaker than the team Gladbach will face.
Real Madrid 2, Monchengladbach 0 (FT)
⚽ Real Madrid: Karim Benzema (9')⚽ Real Madrid: Karim Benzema (31')
Benzema comes up big 
The French striker delivered when it mattered most, putting together a prolific display of aerial ability, scoring both of his first-half goals with his head. Benzema had as many shots himself as Gladbach did as a team, finishing with an xG of 1.92. His ability to read crosses and forcefully get behind the ball made all of the difference.
He was actually marked quite well, but he found the pocket of space to put home Lucas Vazquez's ball brilliantly for what turned out to be the winner.
Ramos makes impact felt
What a difference getting your superstar captain back. Ramos returned from injury and played a big role in the clean sheet. He had a game-high three clearances, intercepted a pass and won half of his aerial challenges. Real's ability to hold on to the ball was a big factor in Gladbach not seeing much of it, as the German side produced just one shot on frame. Ramos was calm on the ball, completing 82 of his 90 passes. Just his presence lifts up the team, and it showed in their best performance of the group stage.
Gladbach still gets to celebrate
It's not common to see people celebrate like this after a 2-0 loss, but check this out. A draw in Group B's other match meant that Gladbach would advance, and Inter-Shakhtar was still going -- and still scoreless -- after the final whistle in Madrid. So, the Gladbach players huddled around an iPad on their sideline for one of the most fascinating Champions League scenes you'll see.
Take a look:
Really a cool moment, and it is fully deserved. Gladbach got a point against Real Madrid earlier in the group stage, yet deserved more; they destroyed Shakhtar Donestk in two matches; and they also got a point against Inter Milan. They may leave a bit to be desired when it comes to holding onto late leads, but the attack has been mostly brilliant, they've played their style and did just enough to advance. Watch out for them in the round of 16.