Manhunt for bikie Shane Bowden's killers after execution-style shooting
Manhunt for bikie Shane Bowden's killers after execution-style shooting 9News
Bowden, 47, was returning to his Pimpama property just after midnight yesterday when
he was shot
in the head and chest multiple times.
The bikie spent time in jail for the infamous ballroom blitz brawl in Carrara on the Gold Coast in 2006.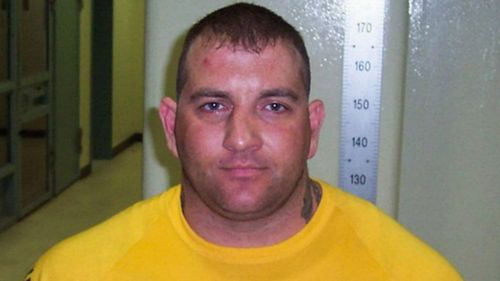 At the time he was a patched Finks Bikie member, before defecting to the Mongols, who later kicked him out.
9News understands Bowden had been trying to repatch with the Finks this year and that he had club paraphernalia inside his home at the time of his killing.
His killing has raised concerns of a possible all-out bikie war, however police have played down suggestions it poses a risk to the public by saying they believe the incident was a targeted, personal attack.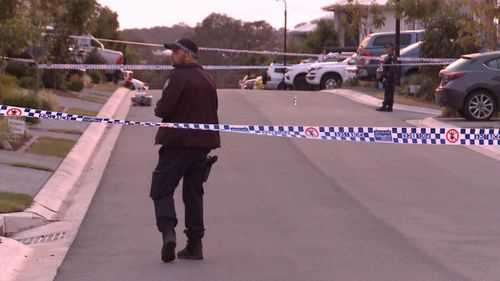 Authorities are trying to uncover answers about Bowden's death, investigating CCTV vision in an attempt to find his killers.
Crime scenes were yesterday set up at the unit in Pimpama and also in neighbouring Ormeau, where two burnt-out cars were seized.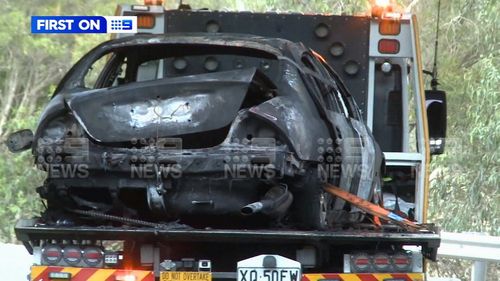 Outside the apartment, tempers flared yesterday among some of Bowden's friends, including one man who lashed out at 9News' cameras with punches.
"He's a good guy. Why was he ambushed? He's a good guy," one man was heard saying.
A police guard stationed outside the property yesterday also stayed at the home overnight.